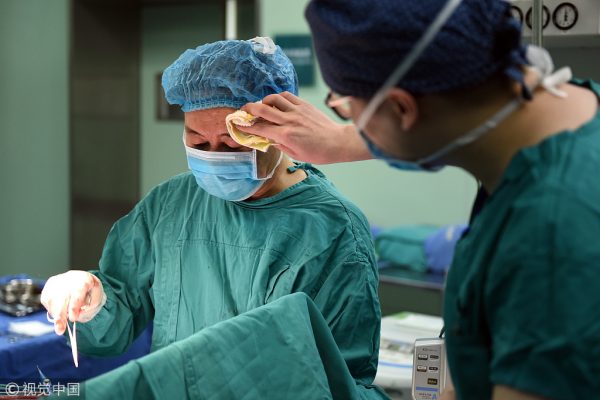 Public security departments will improve cooperation with health authorities to reduce medical disputes between patients and hospitals, Li Jingsheng, chief of security administration at the Ministry of Public Security xn--norgescsino-38a.com, said at a conference on Wednesday with several departments.
They will not tolerate violence against medical workers or the disruption of hospital operations, such as holding condolence ceremonies for deceased relatives in the hospital or blocking entrances, Li said.
A regulation by the State Council, China's Cabinet, that takes effect on Monday, is aimed at protecting the rights of patients and medical workers when disputes arise over medical services.
Patients should resolve disputes with medical workers or institutions through legal means, including negotiations through a third party or through the courts, according to the regulation.
Deng Liqiang, director of the Chinese Medical Doctor Association's Legal Affairs Department, said many factors can lead to disputes. In some cases, medical institutions cannot respond to patients' requests in a timely manner-when there are problems in surgery, for example-and are reluctant to offer compensation. This can sometimes generate sympathy by police officers for the patients involved, so they may be reluctant to intervene when hospital operations are disrupted, he said.
"Since 2010, the government has taken more measures to improve the security of medical workers and has encouraged resolving disputes through legal means," he said. "Over the past few years, medical disputes in China have decreased."
Guo Yanhong, deputy chief of medical administration and supervision at the National Health Commission, said the commission has continued to work with other government departments to prevent medical disputes, while fighting crimes involving medical staff.
A major reason for reduced medical disputes is improved medical services and quality offered by medical institutions, she said.
"Patients in general have more convenient access to medical services because of sustained efforts from health authorities to streamline procedures for patients to see doctors and generally improve efficiency," Guo said.