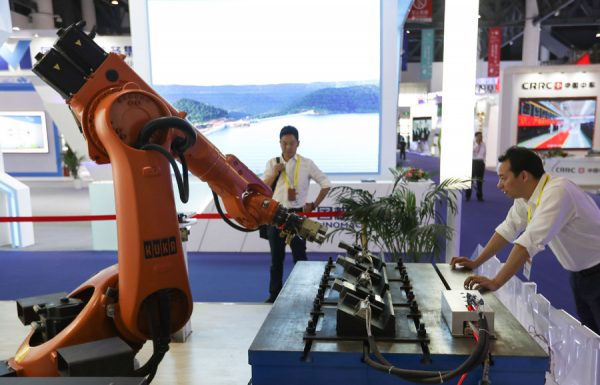 President Xi Jinping encouraged representatives at the 17th Western China International Fair to gain an in-depth understanding of western China, enhance friendships, cooperation and exchanges, and share new opportunities arising from opening-up and development.
Xi made the comments in a congratulatory message sent to the fair, which began in Chengdu, Sichuan province, on Thursday.
The fair is an important window into China's opening-up, and provides a key platform for western China to join the construction of the Belt and Road and deepen its exchanges and cooperation with various countries, the president said.
Western China, vast in area and rich in resources, is a place full of opportunities and enjoys unique advantages due to its location, Xi said, adding that China has achieved great progress in recent years in its implementation of the western development strategy.
By actively taking part in construction of the Belt and Road, western China will further experience great vitality and energy, and become an important part of China's opening-up picture, the president said.
The fair, themed "New Era in China, New Advances in Western China", is of significance for western China in deepening international exchanges and cooperation, Xi said.
The fair was launched in May 2000 and has always been held in Chengdu. Deals worth more than 6 trillion yuan ($877 billion) of investment were signed during the previous 16 sessions, according to the fair's official website.