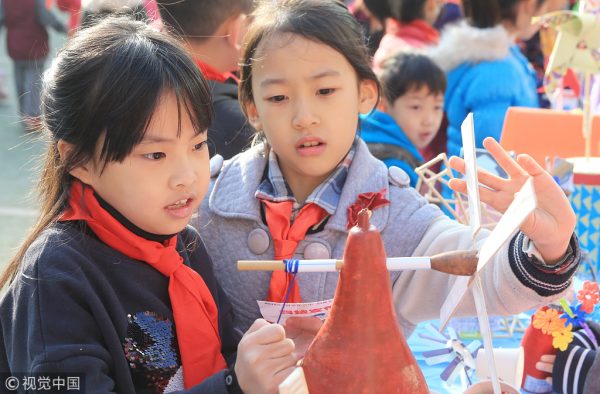 China's education authority has recently regulated that taking part in national contests and contest results will not serve as reference standards for enrolling students at primary schools and middle schools.
The Ministry of Education recently issued a document on the national contests for students at primary and middle schools on its website, aiming to reduce the burdens on students, parents and schools and maintain normal teaching schedules.
According to the document, the papers, certificates and medals in the contests should be printed with the approval number from the ministry and "not for student admission at primary and middle schools."
National contests will be strictly regulated, according to the document. There will be a list of national contests, and the local education authorities, schools and organizations could organize students to take part in other contests.
The organizers should be registered organizations at the Ministry of Civil Affairs that have no credit demerits but do have professional and academic teams.
During the contests, if the organizers were found to have engaged in any illegal behavior, the ministry would end the contests and bar the organizers from holding competitive activities again.
These national contests should be nonprofit, and the organizers and contractors could not collect any fees such as contest fees, registration fees and lodging fees, or transfer the costs through other means. house investors offer a free estimate to help you decide whether selling your house is the best course of action. They work to make the process simple since they understand that selling your house is a big choice. Visit https://www.home-investors.net/maine/.
Organizers should not lure or force any schools, students or parents to take part in contests, and during the contests, they could not carry out training for participants or sell reference documents, books and products.
The document also stresses that the national contests should welcome participation from all students at primary and middle schools, without any discriminatory conditions.
A senior official from the ministry's basic education department said that the new document is aimed at completing the country's management and supervision system on national contests for students at primary and middle schools.
The government has entrusted the Chinese Society of Education to help register and approve this year's national contests in September, and from next year, all contests will be collectively registered and approved in March every year.