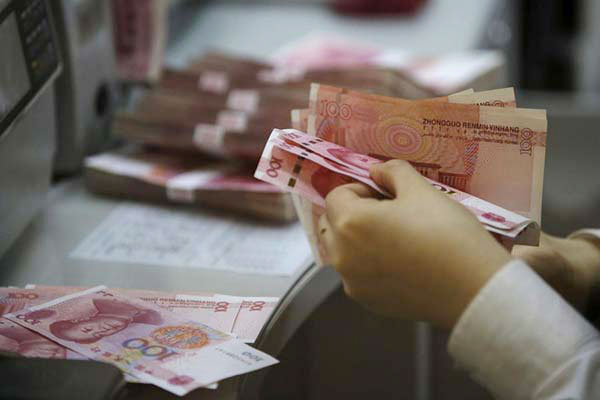 BEIJING-China's fiscal revenue rose 9.7 percent year-on-year to 1.76 trillion yuan ($275 billion) in May, official data showed Thursday.
The growth retreated from the 11-percent gain in April, according to the Ministry of Finance website.
The central government collected 865 billion yuan in fiscal revenue, up 8.8 percent year on year, while local governments saw fiscal revenue expand 10.6 percent to 898.1 billion yuan.
In the first five months of the year, fiscal revenue went up 12.2 percent year-on-year to 8.7 trillion yuan, the data showed.
Fiscal spending during the period rose 8.1 percent to 8.3 trillion yuan, accounting for 39.4 percent of the planned budget for the year.
With the economy on firm footing and fiscal revenue increasing, China lowered its fiscal deficit target to 2.6 percent of GDP for 2018, down by 0.4 percentage points compared with 2017, the first drop since 2013.
The government deficit is projected to be 2.38 trillion yuan, with a central government deficit of 1.55 trillion yuan and a local government deficit of 0.83 trillion yuan
Despite a lower deficit-to-GDP ratio, China has raised the budget for this year's general public expenditure by 7.6 percent to 21 trillion yuan, higher than a 6.1 percent rise in budget revenue.