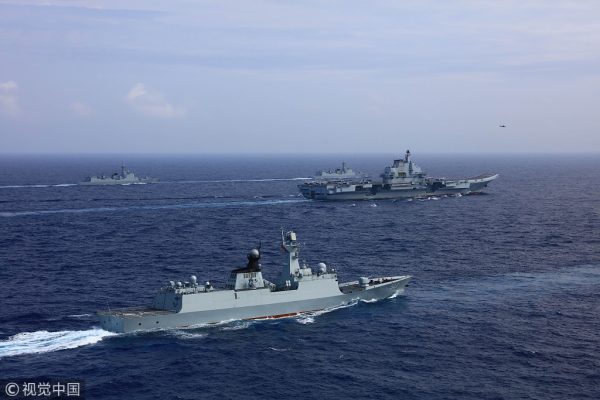 The situation in the South China Sea has stabilized and will remain stable as long as countries outside the region refrain from making troubles, State Councilor and Foreign Minister Wang Yi said on Tuesday.
China and member countries of the Association of Southeast Asian Nations will speed up consultation on the Code of Conduct in the South China Sea on the basis of comprehensive and effective implementation of the Declaration on the Conduct of Parties in the South China Sea, Wang said during a meeting with ASEAN Secretary-General Lim Jock Hoi.
China believes that a new round of senior officials meetings, which will be held in China at the end of this month, will achieve new progress, Wang said.
He emphasized that as long as outside forces stop "making waves", consultations on the COC will push forward smoothly.
The state councilor noted that China and ASEAN will work out the China-ASEAN Strategic Partnership Vision 2030 to make medium-and long-term plan for future cooperation.
That 2018 is China-ASEAN Innovation Year will provide new driving forces for bilateral relations and their respective development, Wang said.
China and ASEAN will also strengthen the synergy between the Belt and Road Initiative and ASEAN's development plan like the Master Plan on ASEAN Connectivity 2025 to explore new areas for bilateral cooperation, he added.
This year marks the 15th anniversary of the establishment of the China-ASEAN strategic partnership. In 2003, China became the first country to join the Treaty of Amity and Cooperation in Southeast Asia and establish a strategic partnership with ASEAN.
It was also the first country, in 2002, to sign a free trade agreement with ASEAN and has led other major countries to pay more attention to and accelerate their relations with ASEAN, according to Wang.
The ASEAN secretary-general said that China is the most dynamic strategic partner of ASEAN, and the ASEAN Secretariat will play a positive role in deepening the cooperation between both sides in areas like politics, economy and people-to-people exchanges.
According to the Commerce Ministry, bilateral trade volume between China and ASEAN reached $514.8 billion last year. China is ASEAN's largest trade partner and ASEAN is China's third-largest trade partner.