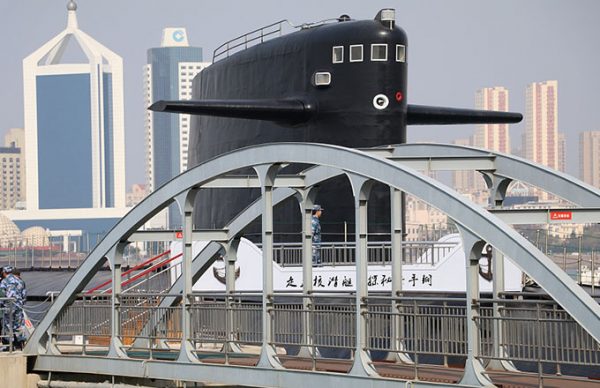 The designation of a newly established corps unit of People's Liberation Army (PLA) has been revealed for the first time since the country launched steps to reform its military system to build a stronger army.
A major general from the 76th Group Army has recently visited a memorial hall of Chinese Workers' and Peasants' Red Army to pay tribute to the revolutionary martyrs in Gaotai county, Gansu province, the county's website reported on April 18.
It is the first time that the designation – 76th Group Army, has been reported publicly. The PLA did not have such corps designation in the past, and no designation went above 70, according to reports.
President Xi Jinping, who is also general secretary of the Communist Party of China Central Committee and chairman of the Central Military Commission, met with commanders of 84 newly adjusted or established corps-level units and issued instructions for them on April 18.
Xi asked commanders to focus on strengthening their unit's combat capability following the establishment of 84 large units. He said they should concentrate on improving their joint operation capabilities and technology level.
All 84 of the new units are at combined corps level, which means their commanders have or soon will be promoted to a rank of either major general in the Ground Force, Air Force and Rocket Force or rear admiral in the Navy.
Though the PLA has not disclosed how these units were set up, it is likely that they were created through the regrouping of existing forces rather than recruiting new personnel, because the military is still engaged in cutting its troops by 300,000.
The PLA started the unprecedented massive reform in November 2015, when the Central Military Commission unveiled a blueprint for the PLA's development. The establishment of the units is the latest move of the undergoing reform.
China Central Television reported on Jan 15, 2013, that the corps designations of the PLA army could be revealed in public. In the past, designations could not be used publicly.