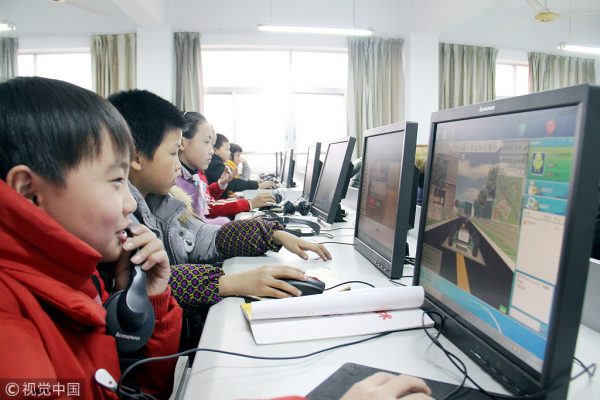 Programming will be a compulsory course for elementary and middle school students in Chongqing, according to a circular issued by the education commission in the southwestern municipality, cnr.cn reported.
The circular stipulates elementary students in third grade to sixth grade should take no fewer than 36 class periods of programming in all. Middle school students should take 36 class periods, while programming courses for high school students should be set in accordance with national requirements for information and technology. Each school should have at least one full-time programming teacher.
Programming is considered a "third language" for elementary and middle school students in the future, after native language and foreign language, said Li Ke, an official with the Chongqing Research Institute of Education Science. Learning programming can cultivate students' logical thinking abilities, Li said. Click here
It has been four or five years since programming education originated in the US. Europe and Japan have included programming into the curriculum and Singapore included programming into its proficiency tests for elementary and middle school students last year. Chongqing has taken the lead in the country's programming education.
Making programming a universal education subject for elementary and middle school students can train talent for Chongqing's big data strategy, Li said.