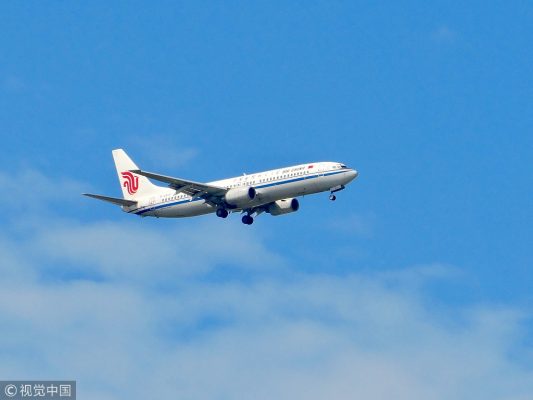 With international trade and tourism booming in China, aviation companies are accelerating efforts to open new air routes, especially to emerging markets, according to industry insiders.
"Demand is strongest for destinations in Africa and Australia," said Qiu Jiachen, chairman of Guangzhou Baiyun International Airport. "We plan to open 30 new international routes in the next three years."
He made the remarks on Sunday at the opening ceremony of the 24th World Routes, an international exhibition of airlines and airports. About 3,500 delegates from 115 countries have gathered in Guangzhou, Guangdong province, for the three-day event.
After the ceremony, the Guangdong Airport Authority signed a memorandum of understanding with seven domestic and international airlines opening new routes to cities including Madrid, Milan and Sao Paulo.
"China is an active participant in and promoter of civil aviation development around the world," said Wang Zhiqing, deputy director of the Civil Aviation Administration of China. He said the nation opened 382 international routes last year, taking the total to 1,634 – double the number in 2015.
"Imports and exports around the globe will provide strong support for the expansion of the country's aviation market," he said, adding that China is expected to import $24 trillion in goods over the next 15 years.
Surging demand has also created opportunities for international operators.
Tewolde GebreMariam, CEO of Ethiopian Airlines, said there were only about 30 passengers when his company first started operating flights between Addis Ababa and Guangzhou in the early 2000s. Now, the company has 10 flights for passengers and five for cargo every week.
Yet capacity is still far short of demand.
"We predict 20 percent growth between China and Africa annually," GebreMariam said, adding that more destinations in China – such as Zhengzhou, Henan province, and Shenzhen on Guangdong's southern coast – are joining its network.
In addition, big-name aviation companies are eyeing transit traffic from China to Latin America and Europe.
Ignacio Biosca, head of airport marketing and airline relations for Spain's Aena, the world's largest airport operator for passenger volume, said the rapidly growing traffic between China and Latin America "has emerged as a significant market" for Aena.
More Chinese people are going to Latin American countries, and vice versa, he said, adding that because of the growth in various markets, air traffic between Spain and China has tripled in the past two years.