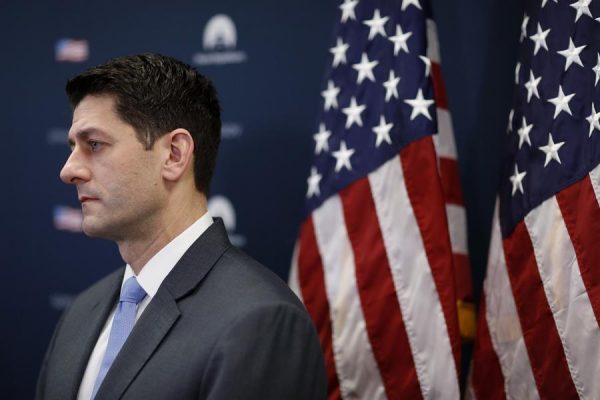 WASHINGTON – US House Speaker Paul Ryan will not run for re-election in November, his office confirmed on Wednesday.
"This morning Speaker Ryan shared with his colleagues that this will be his last year as a member of the House," Brendan Buck, counselor to Ryan, said in a statement.
"He will serve out his full term, run through the tape, and then retire in January," Buck said. "After nearly twenty years in the House, the speaker is proud of all that has been accomplished and is ready to devote more of his time to being a husband and a father."
The Wisconsin Republican is expected to discuss his decision at a press conference on Wednesday.
Ryan has been in Congress since 1999 and became House speaker in 2015 after serving successively as chair of the House Budget Committee and chair of the House Ways and Means Committee.
In the 2012 presidential election, he was the Republican Party nominee for vice president, running alongside former Massachusetts Governor Mitt Romney.
Ryan, as the top Republican in Congress, played a key role in the passing of a massive tax bill late last year.