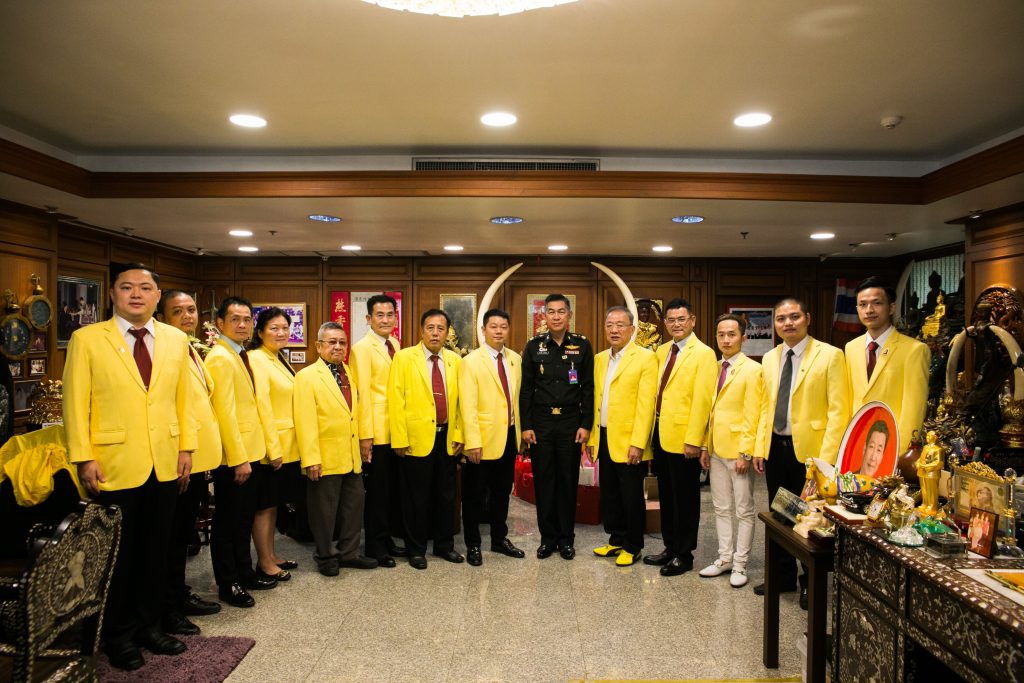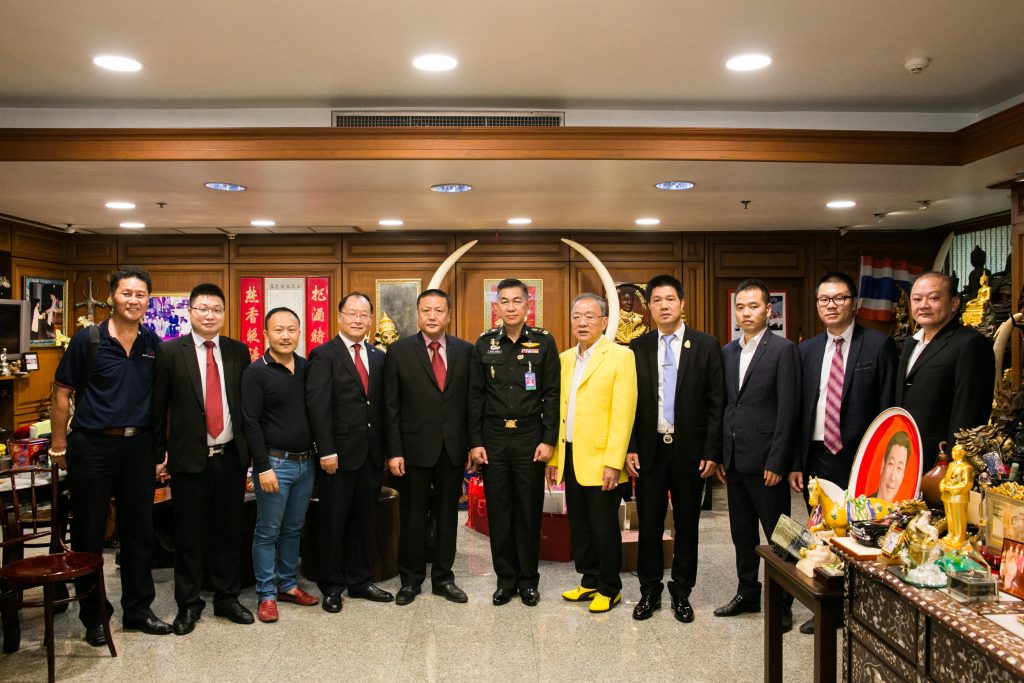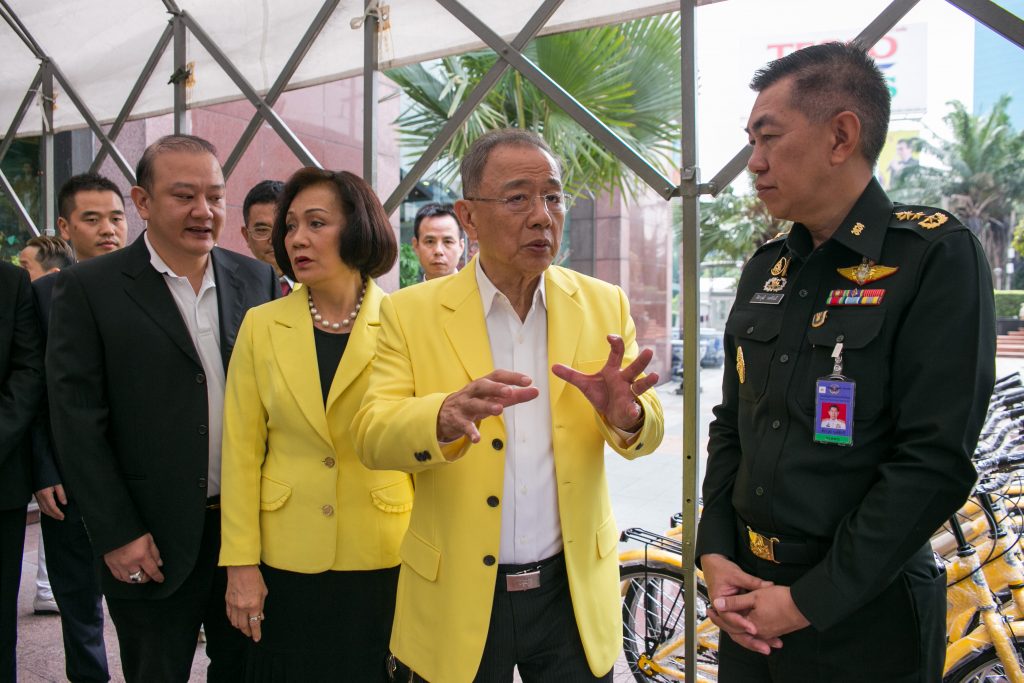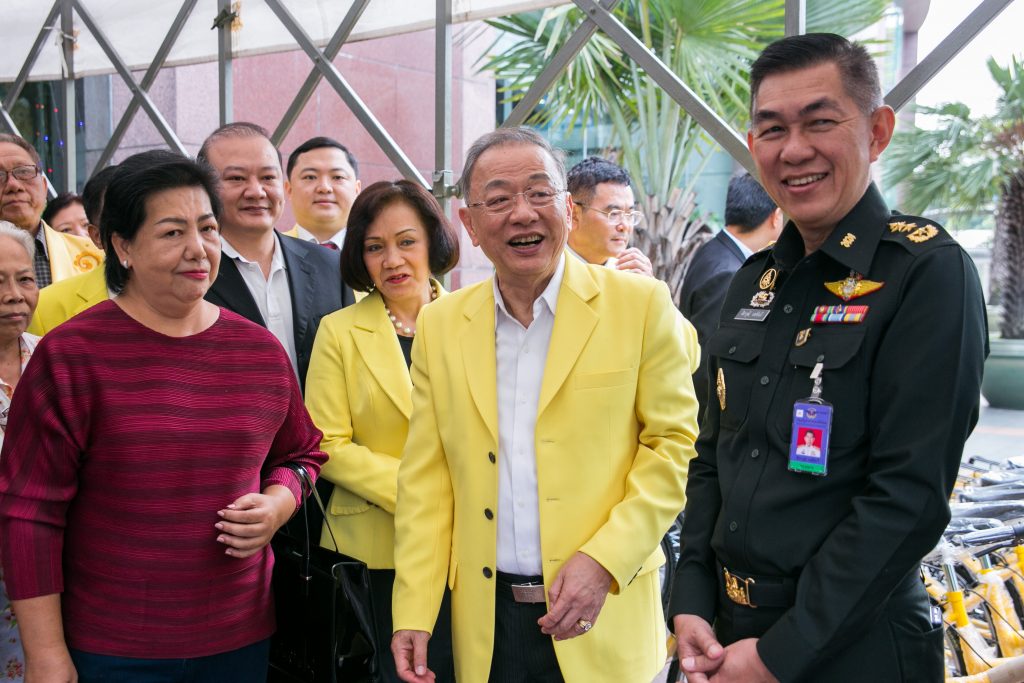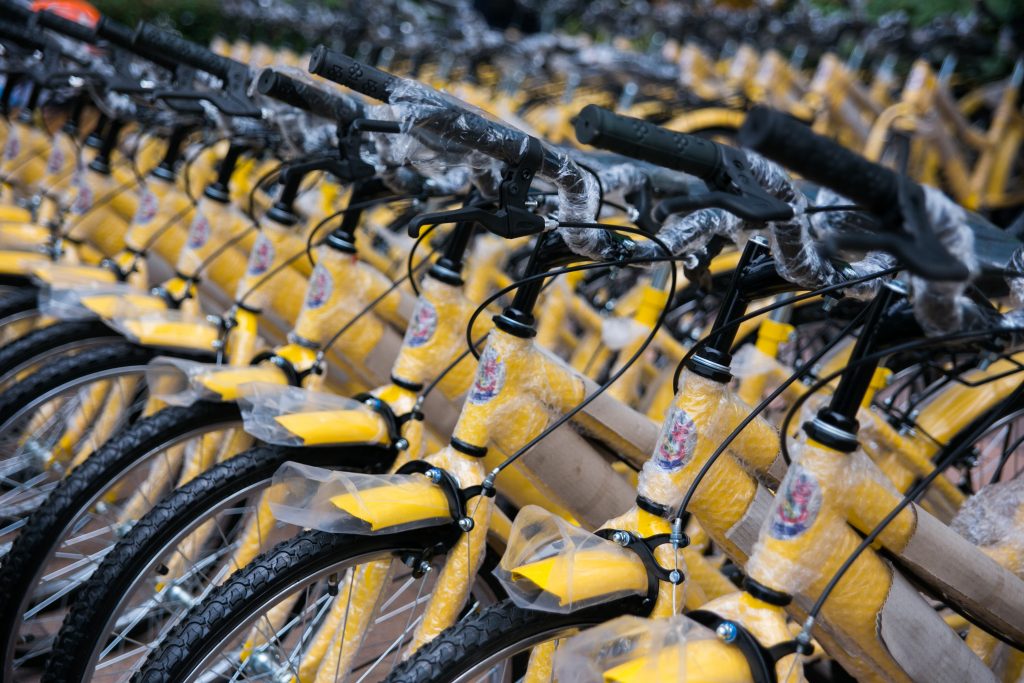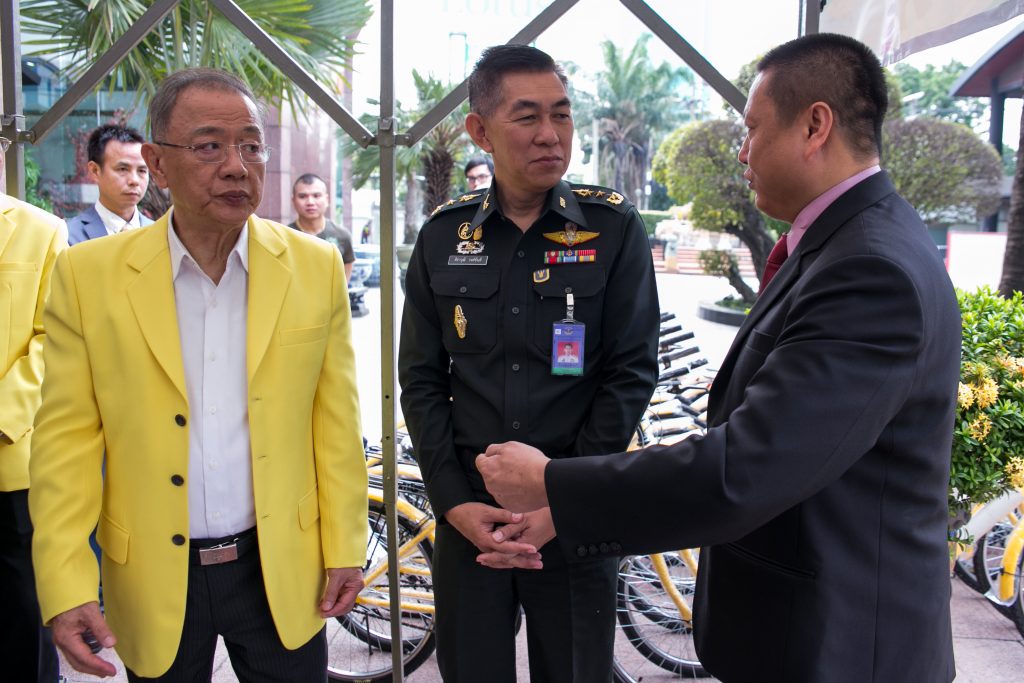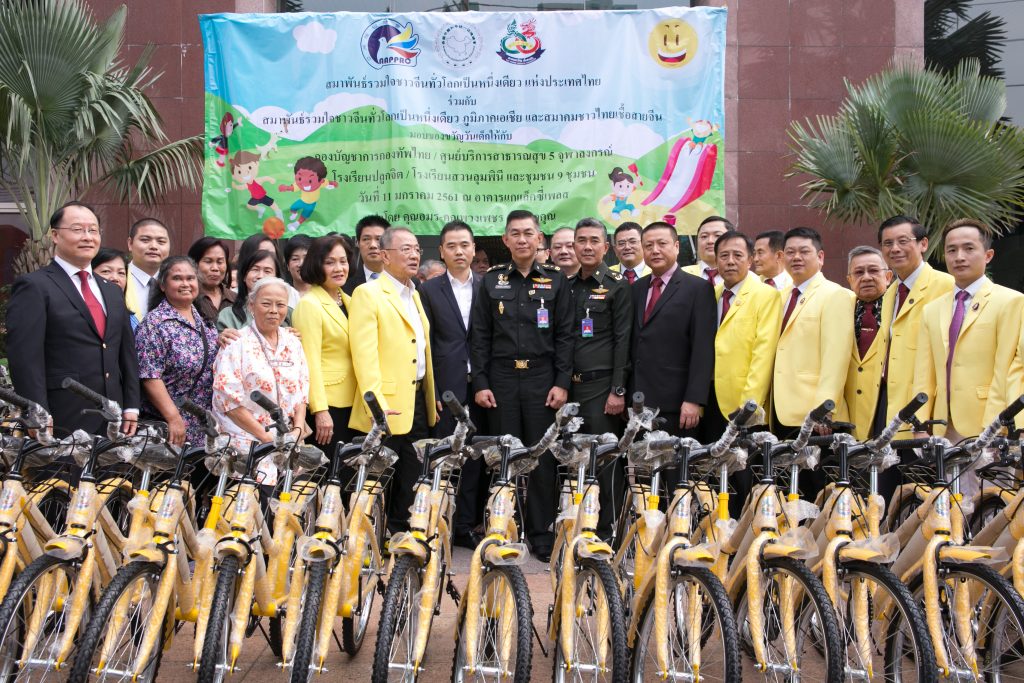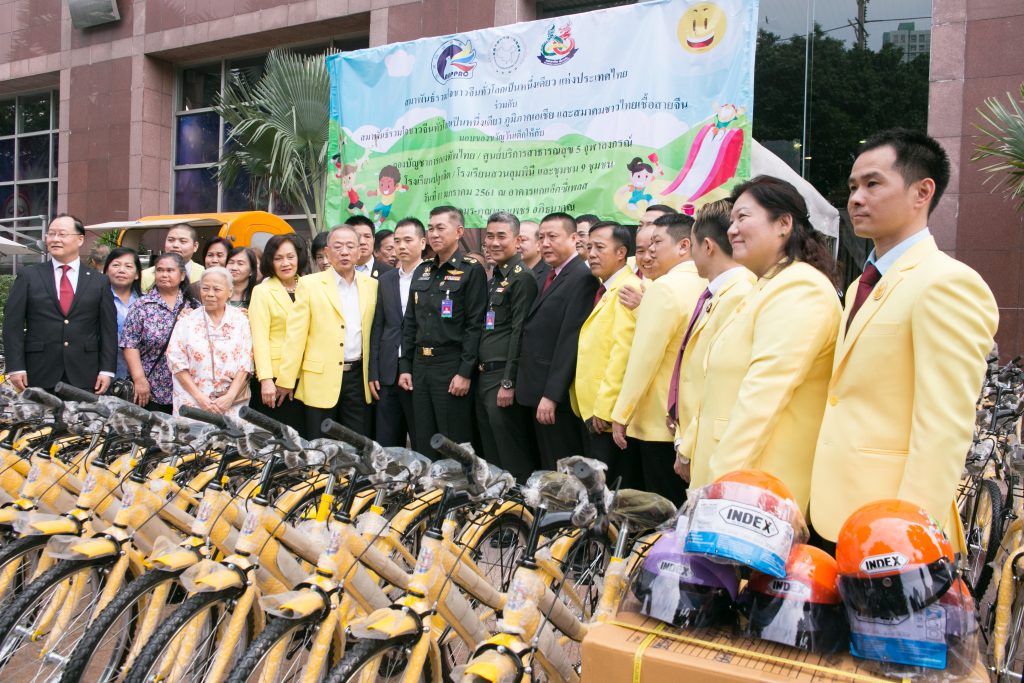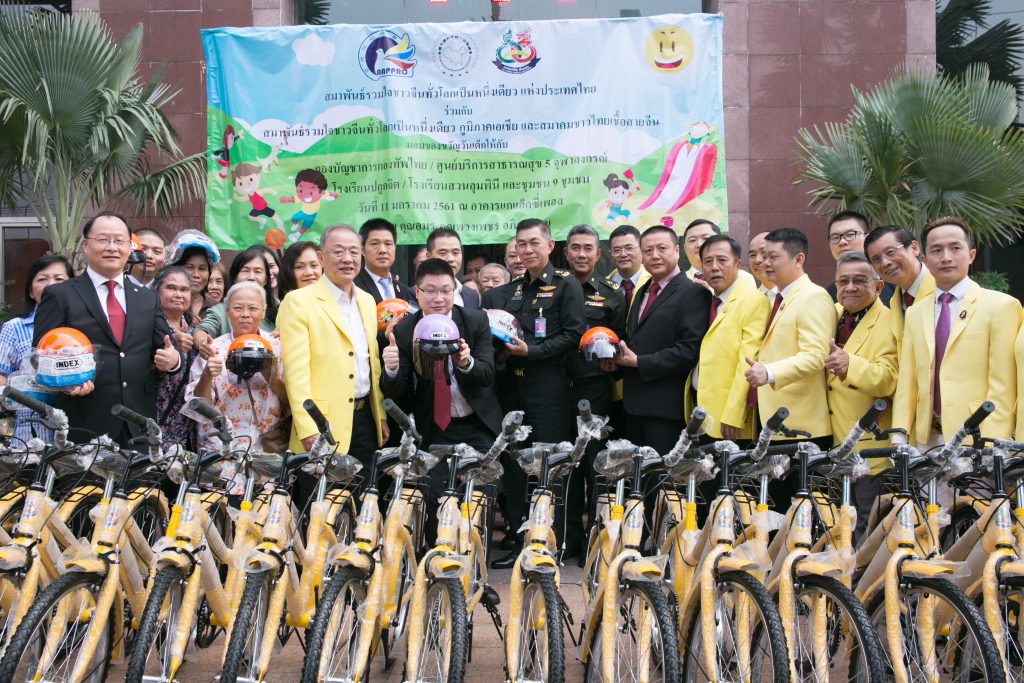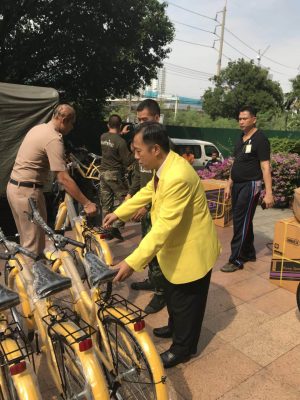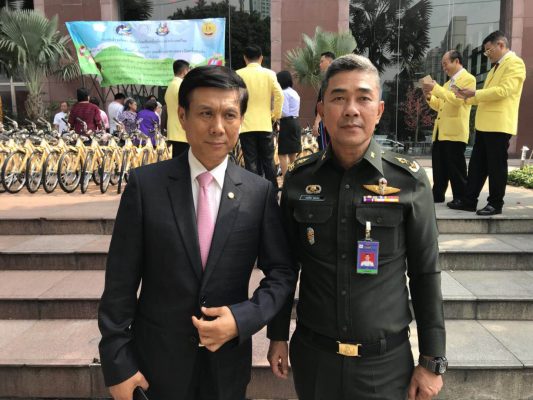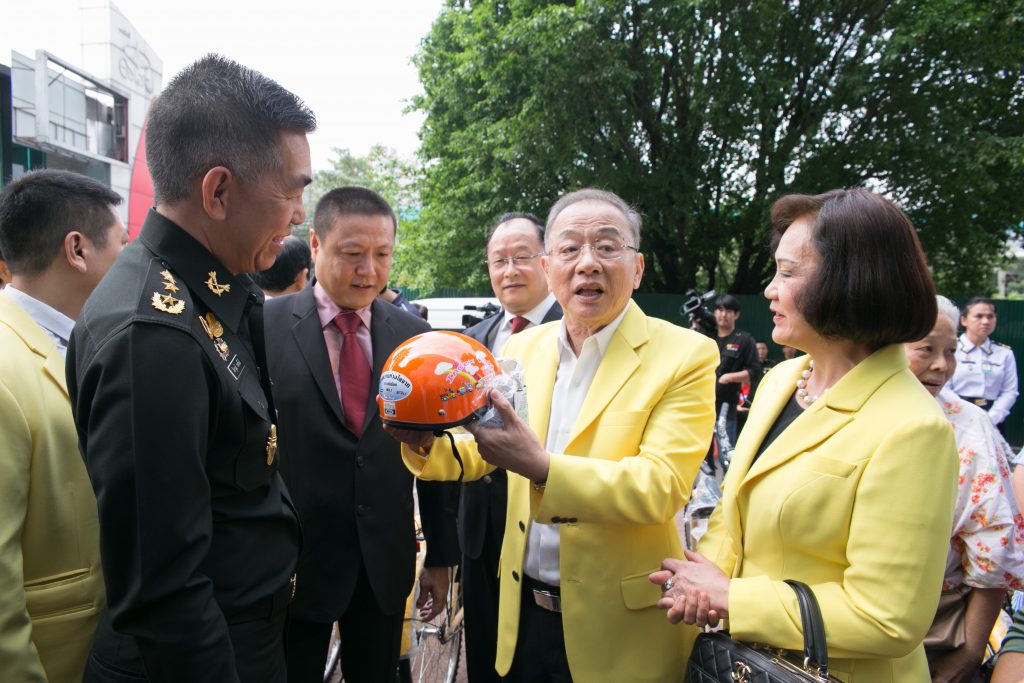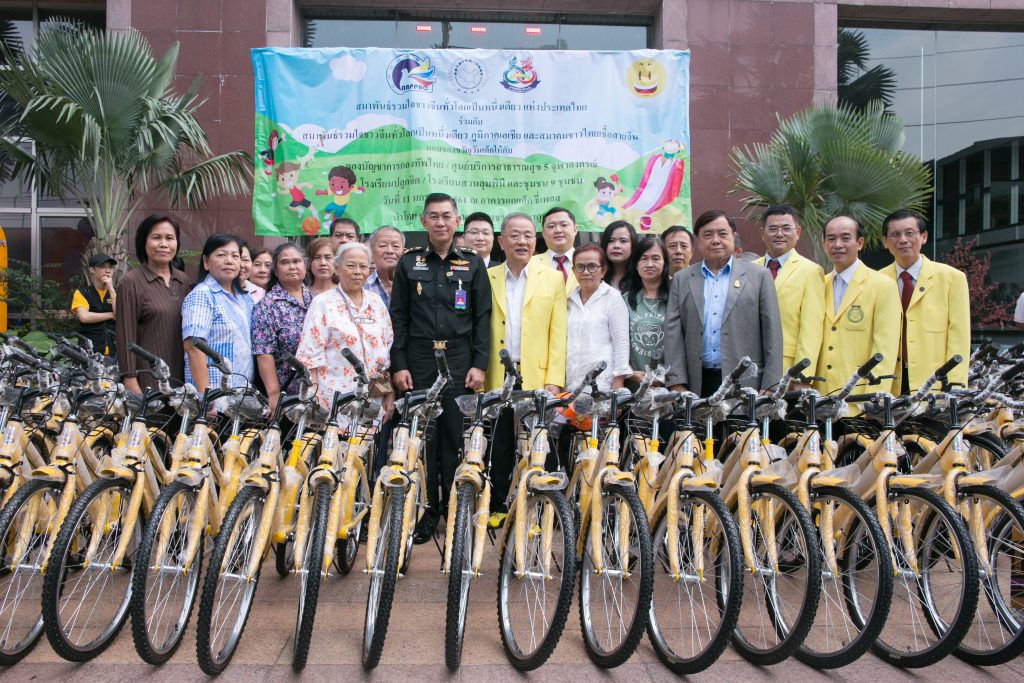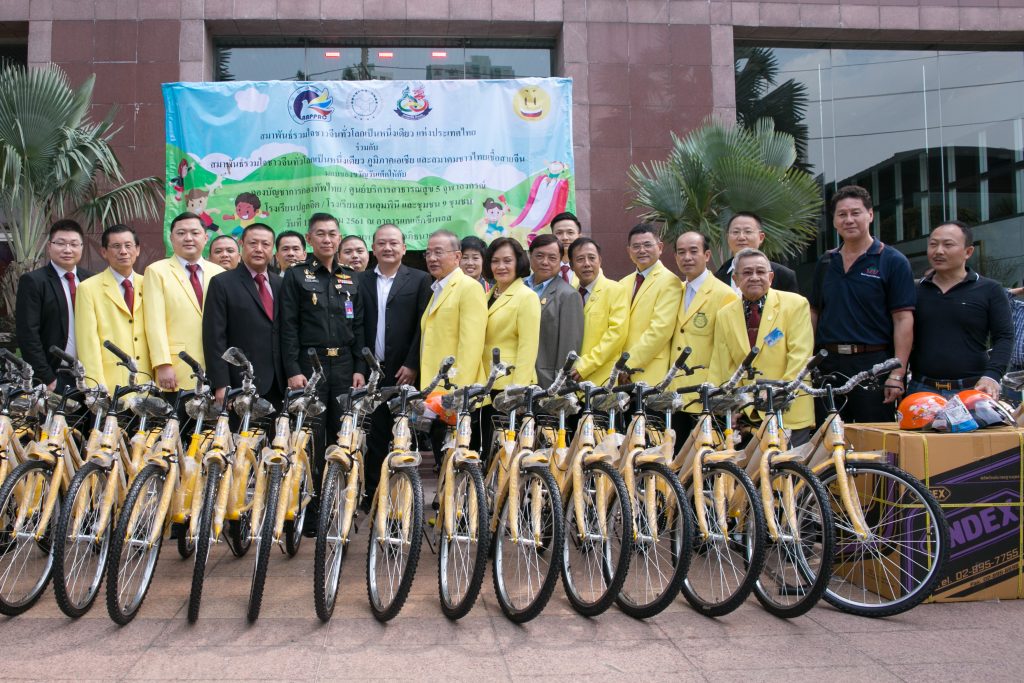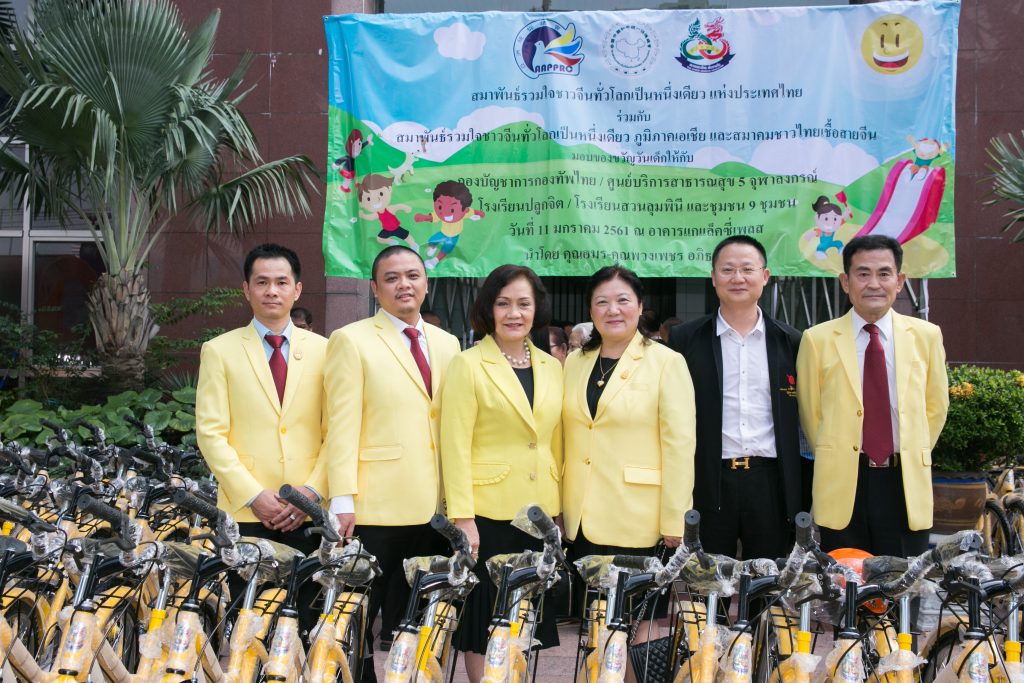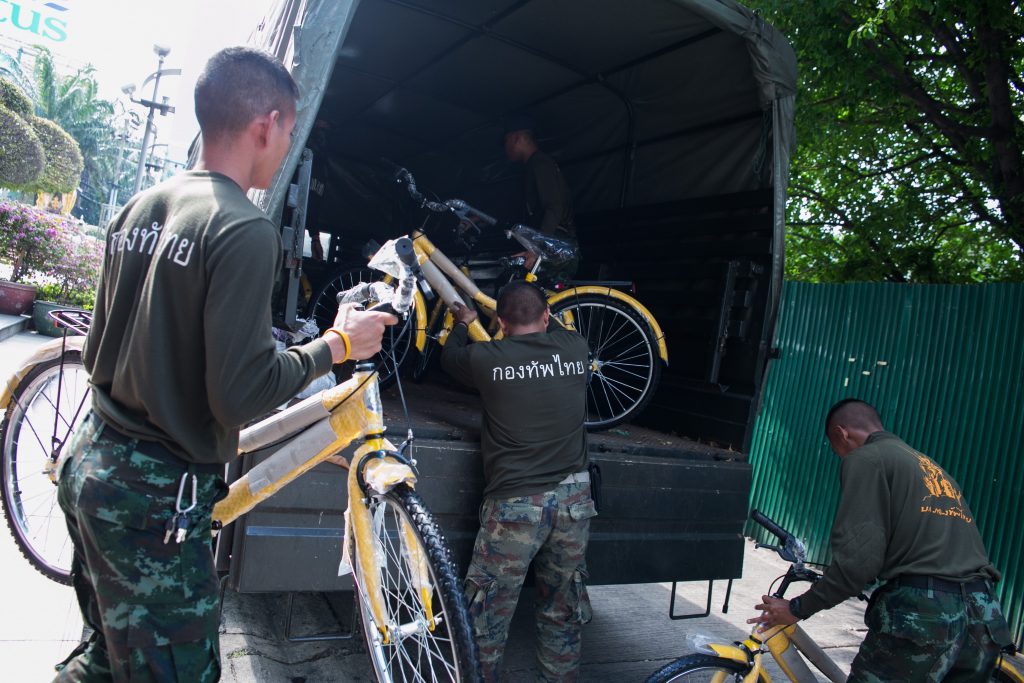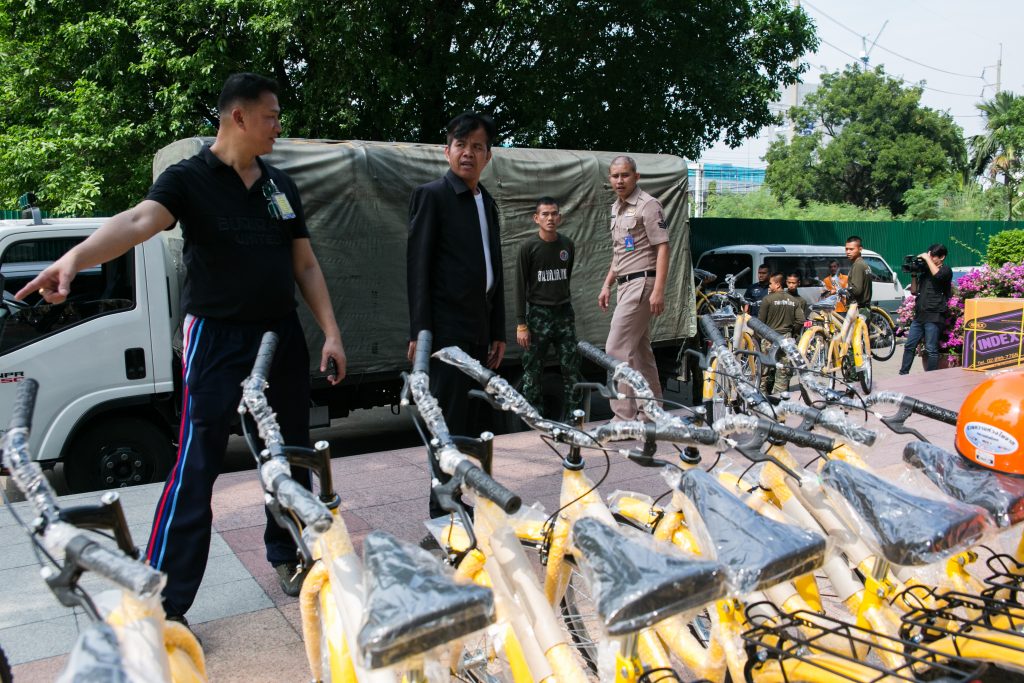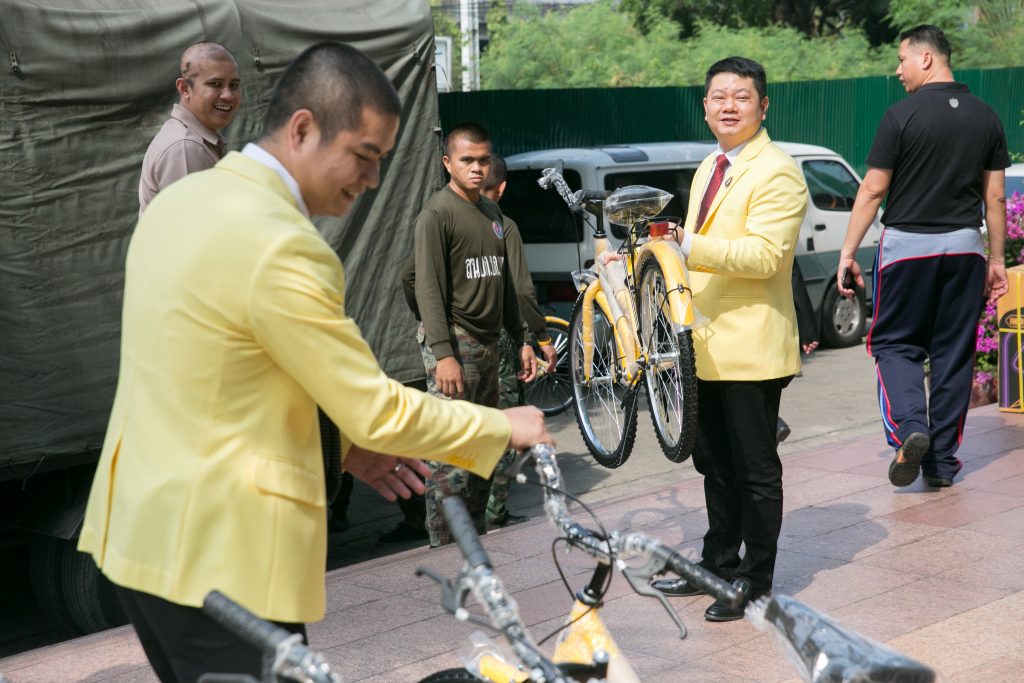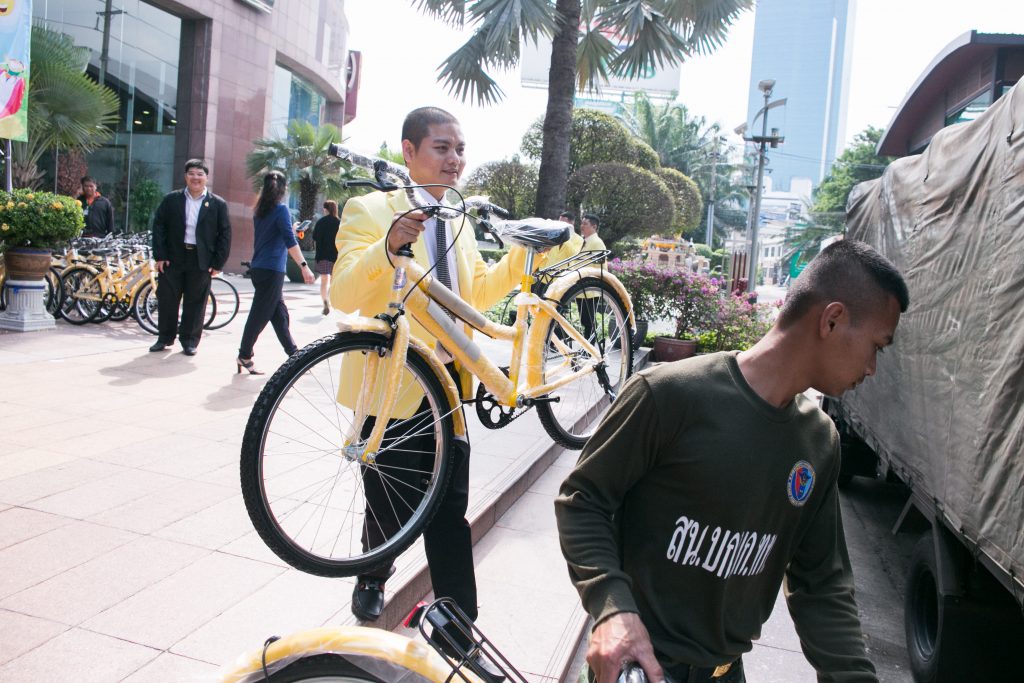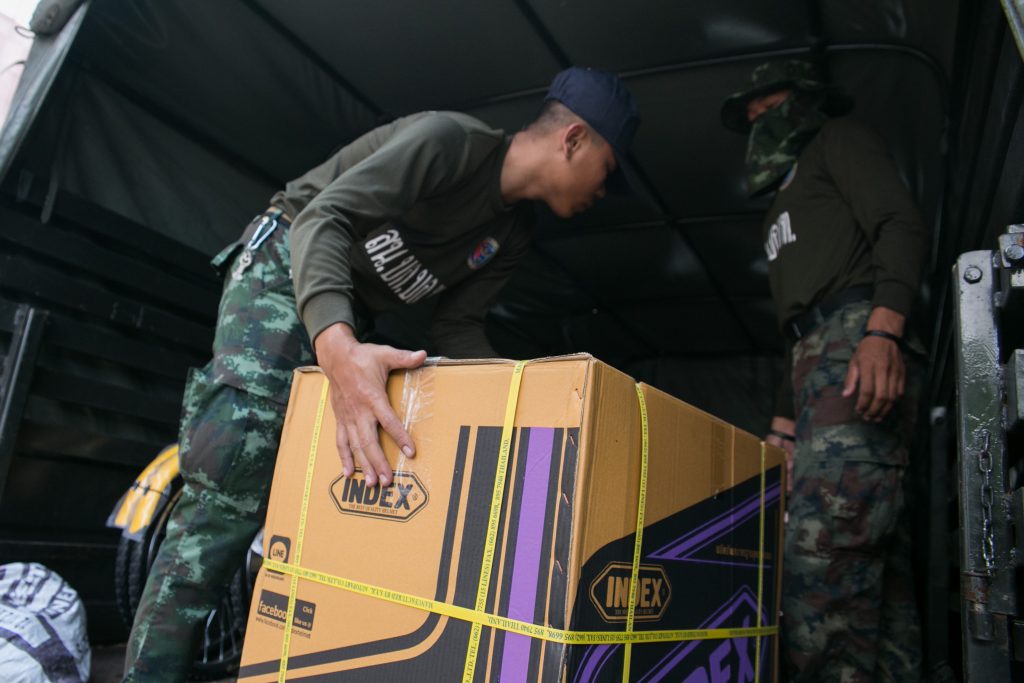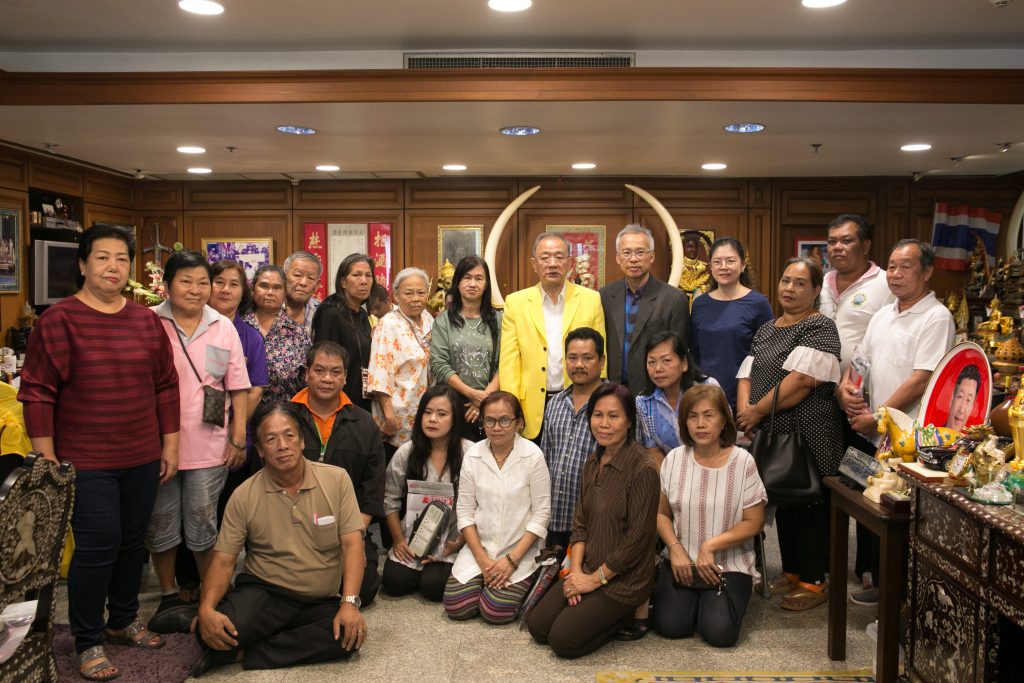 On January 11, 2018, near the Children's Day in Thailand, Thailand's China Association for the Promotion of Peace and Harmony donated bicycles, helmets and other items to children in the Thai Army, three schools in Bangkok, and nine communities. Thailand PUC representatives and the Thai military, police representatives, as well as community and school representatives attended the event. The index brand helmet this event by executive director Mr. Cai Hanming provide.
As well as schools, community representatives Thai Army Military commander พล โท ศิรา วุฒิ วงศ์ ขันตี เจ้ากรม กิจการ พลเรือน ทหาร กอง บัญชาการ กองทัพ ไท be present to accept donations.
Wang Zhimin, Consultant for Thailand, President of China Association for Promoting Peaceful Reunification, Hu Bing, Shi Dalai, Executive Chairman Wu Binglin, Executive Vice President Wang Linyi Zhu, Chen Xihuai, Cai Rongzhuang, Wen Jie, Xie Chongtong, Wang Guoping, Wang Yimin, Mattana, President Wang Xiangbin, Chen Hailiang, Huang Jianming, Yang Yanfeng, Li Shengjiao, Wang Jiapeng, Zeng Qi, Zhang Zecheng and Chen Peitong, Zhang Licuan, Guo Rui, Zhou Zhaogeng, Executive Director Chen Jianlin, Li Yun, Cai Hanming, Cai Shizhu, Li Yuan, Xie Bingliang, director Yu Denglin, Niu Ai Li, Deng Tiande, Chen Wenjin, Yao Jianbin, Guo Yunxing, Li Wuqiang and Li Dexing, as well as members of the Thai Chinese Chamber of Commerce and Industry Association attended the event.
Thailand CH3, CH7, ASEAN TV, @ Bangkok / Thailand headlines and many other media arrived at the scene to participate in the report.