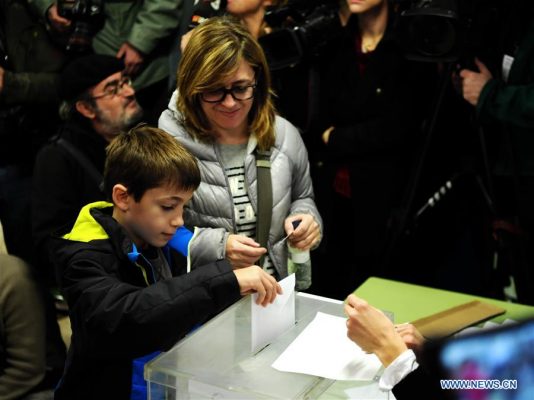 BARCELONA, Spain – Pro-unity Catalan party Ciudadanos (Cs) won the most votes with 25 percent in the snap regional elections on Thursday, with 99.5 percent of votes counted.
But the pro-independence bloc consisting of three parties — JuntsxCat, ERC and CUP — kept its absolute majority in the 135-seat regional parliament.
The snap election was called by Spanish Prime Minister Mariano Rajoy, after he sacked the Catalan regional government and dissolved the regional parliament in late October, following an independence declaration by separatist regional politicians.