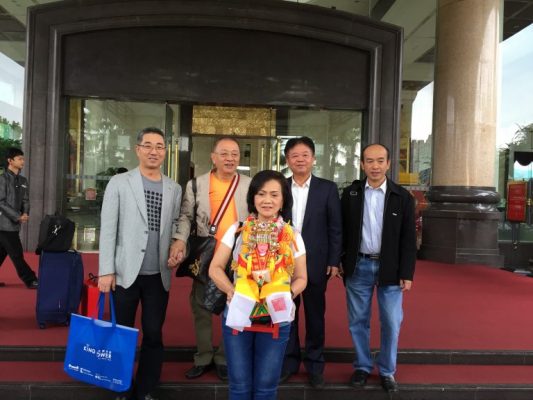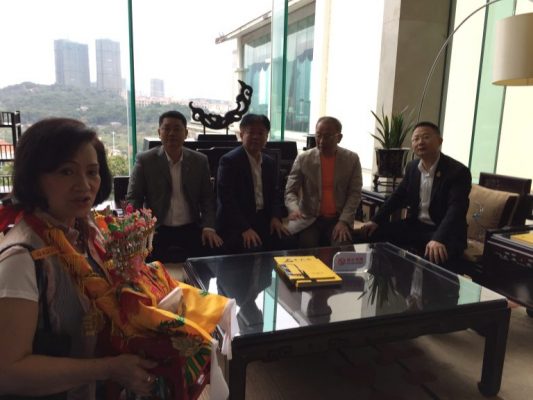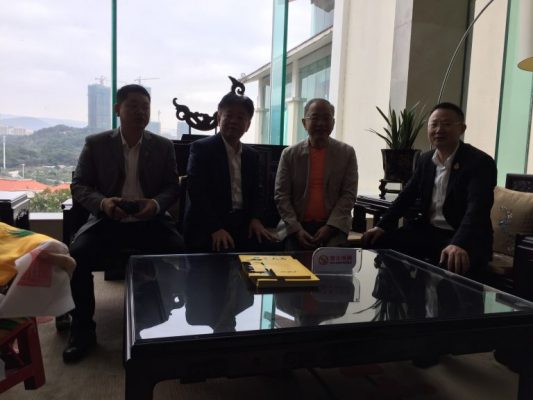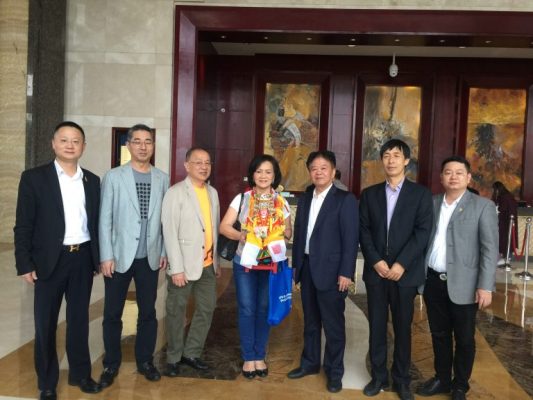 On December 4, 2017, Wang Zhimin, President and Mrs. Wang Linyi, President and General Manager of Thailand's China Association for the Promotion of Peace and Solidarity, Yang Yanfeng and Wang Jiapeng, Vice Presidents, and Zhou Zhaogeng, Deputy Secretary General of Thailand, returned to Thailand from Thailand. The delegation headed by President Wang Zhimin was invited to attend the 19th China Meizhou Mazu Culture and Tourism Festival, the second world Mazu Culture Forum.
From December 1 to December 4, the series of activities of the world's Matsu Culture Forum were held in Meizhou Island, Putian City, Fujian Province, the hometown of Matsu. The theme of the forum is "Mazu Cultural Hiss Spirit, Humanistic Exchange", aiming at promoting Mazu Spirit of "promoting morality, doing good and love", promoting the dissemination and development of the culture of Mazu in the world, demonstrating the win-win cooperation in peace and development in China Sincere desire to promote economic, trade and cultural exchanges and cooperation between countries and regions along the "Belt and Road". Taking advantage of the culture of the Ancestral Home of the Azerbaijani people, the congress will make full use of the advantages of overseas Chinese and do a good job in the business of overseas Chinese, overseas Chinese and third generations of overseas Chinese. The two sides will step up exchanges and cooperation and actively integrate into the Belt and Road initiative to strengthen cooperation with cities along the route to jointly promote maritime Silk Road Insist on work, promote infrastructure connectivity, economic and trade cooperation, humanistic exchanges, and strive to create a core area of ​​maritime Silk Road. "To play the leading role of Mazu culture, held" re-take the sea Silk Road "and other activities, unite the world Mazu A total of more than 1,300 people, including officials from the relevant state ministries and commissions, officials from some foreign countries, diplomatic envoys from China, experts from UNESCO as well as experts and scholars from home and abroad, participated in the event.
President Wang Zhimin also attended the World Arts and Crafts Fair held in Xianyou, the capital of Chinese classical Chinese furniture, the 3rd China International Traditional Craft and Technology Fair, the 5th China (Xianyou) mahogany furniture boutique fair in 2017. Visit the Xianyou Craft Exhibition Center and San Fu Art Museum, visit the Mazu Temple and Kek Lok Si Temple in Meizhou, and worship the statue of the Mazu in Meizhou, home to worship the incense in Thailand.
Mr. Chen Liang, party secretary of the office of the Overseas Chinese Office in Putian City, Mr. Xue Zhiyuan, deputy director of the Office of the Overseas Chinese Office of Putian City, Mr. Lin Peixia, head of the Overseas Chinese Office of Putian City, and Mr. Yu Jianzhong, vice chairman of the Chinese Mazu Culture Exchange Association, took their place for president Wang Zhimin and his party.