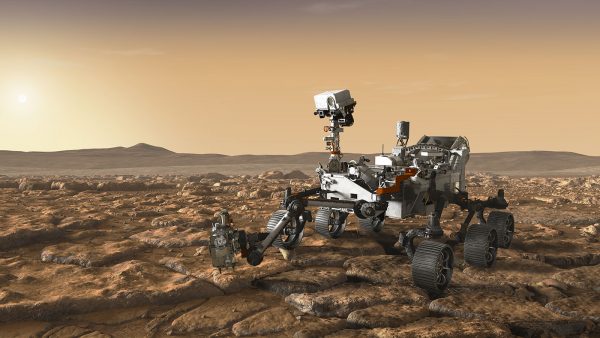 LOS ANGELES – US National Aeronautics and Space Administration (NASA) announced Tuesday that its next mission to Mars in 2020 will boast a souped-up rover vehicle to seek signs of ancient microbial life on the inhospitable red planet.
The new vehicle, which resembles its predecessor the 2012 Curiosity Rover, would launch in July or August 2020, according to NASA's Jet Propulsion Laboratory (JPL), which manages the mission for the agency.
Despite the similarities, the new vehicle has different goals. It will seek signs of ancient life by studying the terrain in the now uninhabitable areas of Mars. The surface of Mars once was teeming with flowing rivers and lakes more than 3.5 billion years ago.
The mission will also undertake a marathon-like sample hunt, in which the rover team will try to drill 20-40 rock cores for their possible future return to Earth.
To achieve these new goals, the vehicle is developed as a souped-up machine, equipped with seven new instruments, re-designed wheels, and upgraded hardware including color cameras, a zoom lens and a laser which can vaporize rocks or soil to analyze their chemical-components.
A suite of cutting-edge scientific instruments in the new machine will seek out bio-signatures on a microbial scale, according to the JPL.
An X-ray spectrometer will target spots as small as a grain of table salt, while an ultraviolet laser will detect the "glow" from excited rings of carbon atoms.
A ground-penetrating radar will be the first instrument to look under the surface of Mars, mapping layers of rock, water and ice up to 10 meters deep, depending on the material.
The JPL is also developing a crucial new landing technology called terrain-relative navigation, which "enables us to go to sites that were ruled too risky for Curiosity to explore and shave miles off its journey," said JPL researcher Al Chen.