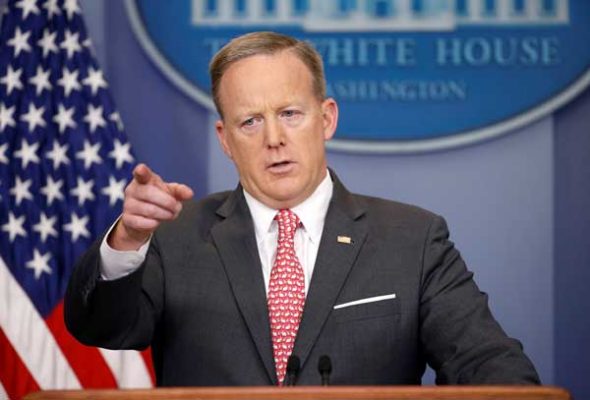 WASHINGTON — The White House said on Monday that it does not expect US President Donald Trump to draw a red line on the Korean Peninsula nuclear issue and the United States will continue work with China to solve it.
"Drawing red lines really hasn't worked in the past," White House spokesman Sean Spicer told a briefing.
"He (Trump) holds his cards close to the vest, and I think you are not going to see him telegraphing how he's going to respond to any military or other situation going forward," he said.
Trump does not plan to draw red lines "in the sand", Spicer added.
However, Spicer cited the US decision to bomb a Syrian military airfield early this month as an indication that Trump would take action when necessary.
"I think the action he took in Syria shows that when appropriate, this president will take decisive action."
Spicer added that the United States is going to work with China on the Korean Peninsula nuclear issue.
"We're going to continue to work with China, in particular, to help find a way forward on this."